The Annual Conference of the AGMS / DEÄV is the highlight of the Society's year.
An Annual Scientific Conference has been held in the UK and Germany every year since 1959 with the aim of facilitating the exchange of knowledge and ideas. A stimulating series of social and cultural activities complements the scientific programme.
58th scientific meeting of the Anglo-German Medical Society
September 7 – 10th, 2017 Düsseldorf, Germany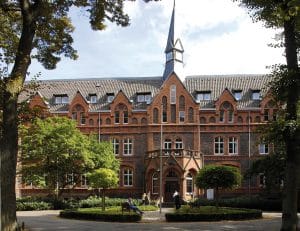 Download programme [PDF]
Download registration form [PDF]
Our next annual conference will take place in Düsseldorf from the 7th to the 10th of September, 2017.
You can now register straight away.
This year, our Stem Cell Research Conference will be held at the Hotel MutterHaus in Düsseldorf.
Address:
Geschwister-Aufricht-Straße 1, 40489 Düsseldorf
Telephone: +49 (0) 211 617270
www.hotel-mutterhaus.de
Please contact the hotel directly and mention 'AGMS' when you make your booking.